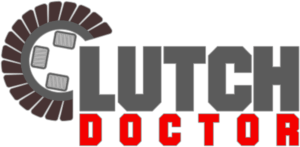 "My Golf broke down with no warning at the 'Maid of Erin' roundabout. I couldn't get a garage to even look at it, then a friend suggested Clutch Doctor. In no time at all I was whizzing around town again with a new clutch — and it's still going great!

― P.K., Tubber

Our Mission
Specialist clutch services for all cars, light vans and 4x4 vehicles, providing the very best quality results for customers, whether as a scheduled service or an unexpected repair.
We believe our customers should be treated with the same care and courtesy as we would expect if we were the customer.
Why Us?
Years of expertise, attention to detail, superb reputation, and an overwhelming desire to ensure happy and content customers, means that Clutch Doctor is the perfect solution when you need anything clutch-related.
And—of course—we're more than happy to provide other vehicle services as required. Simply ask.